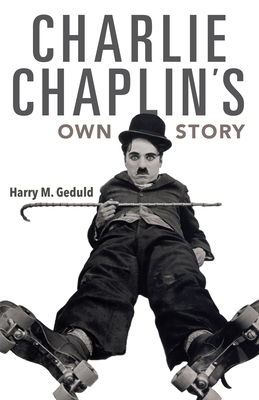 Charlie Chaplin's Own Story (Paperback)
Indiana University Press, 9780253043221, 236pp.
Publication Date: April 1, 2019
Other Editions of This Title:
Hardcover (12/22/1985)
* Individual store prices may vary.
Description
Charlie Chaplin once said, "Life is a tragedy when seen in close-up, but a comedy in long shot."
Chaplin released the first of his four autobiographies in 1916 when he was on top of the world. He had just signed to appear in films for Mutual Company for the massive sum of $670,000. Three years earlier, he was earning $150 per week.
However, within weeks of its release, his autobiography was withdrawn by its publisher, and all copies were thought to have been destroyed due to accusations of "ghost-writing" and Chaplin being less than accurate with the truth of his life.
Charlie Chaplin's Own Story covers Chaplin's earliest life through his first brushes with fame and depicts Chaplin as he wished to be seen in 1916. Its naivete and pseudo-Dickensian portrayal of Chaplin's childhood give us an invaluable glimpse into the psyche of the man behind "The Little Tramp."
Honoring the 130th anniversary of Chaplin's birth, this unique edition is illustrated with more than 20 black-and-white photographs. Professor Harry M. Geduld provides a unique and authoritative introduction to Chaplin's earliest theatrical career, which Chaplin himself discussed only sporadically.
About the Author
Harry M. Geduld was the founder of Indiana University's Film Studies Program and its first Director of Film Studies. He is the author of more than 20 books including Birth of the Talkies, Prince of Publishers, and Filmguide to Henry V.