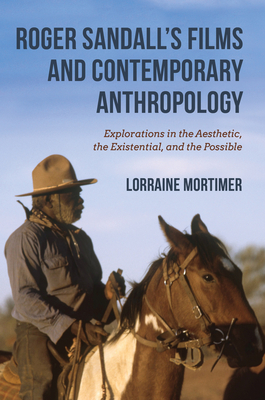 Roger Sandall's Films and Contemporary Anthropology (Paperback)
Explorations in the Aesthetic, the Existential, and the Possible
Indiana University Press, 9780253043979, 352pp.
Publication Date: September 12, 2019
Other Editions of This Title:
Hardcover (9/12/2019)
* Individual store prices may vary.
Description
In Roger Sandall's Films and Contemporary Anthropology, Lorraine Mortimer argues that while social anthropology and documentary film share historic roots and goals, particularly on the continent of Australia, their trajectories have tended to remain separate. This book reunites film and anthropology through the works of Roger Sandall, a New Zealand-born filmmaker and Columbia University graduate, who was part of the vibrant avant-garde and social documentary film culture in New York in the 1960s. Mentored by Margaret Mead in anthropology and Cecile Starr in fine arts, Sandall was eventually hired as the one-man film unit at the newly formed Australian Institute of Aboriginal Studies in 1965. In the 1970s, he became a lecturer in anthropology at the University of Sydney. Sandall won First Prize for Documentary at the Venice Film Festival in 1968, yet his films are scarcely known, even in Australia now. Mortimer demonstrates how Sandall's films continue to be relevant to contemporary discussions in the fields of anthropology and documentary studies. She ties exploration of the making and restriction of Sandall's aboriginal films and his nonrestricted films made in Mexico, Australia, and India to the radical history of anthropology and the resurgence today of an expanded, existential-phenomenological anthropology that encompasses the vital connections between humans, animals, things, and our environment.
About the Author
Lorraine Mortimer is Honorary Associate in the Department of Anthropology at the University of Sydney and has taught in Sociology/Anthropology and Cinema Studies. She is the translator of Edgar Morin's The Cinema or The Imaginary Man: An Essay in Sociological Anthropology and author of Terror and Joy: The Films of Dusan Makavejev.