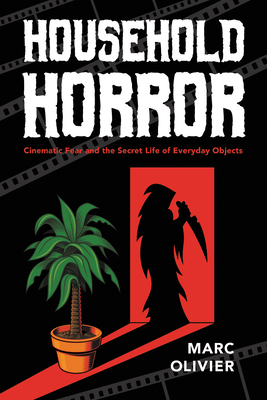 Household Horror (Paperback)
Cinematic Fear and the Secret Life of Everyday Objects (Year's Work: Studies in Fan Culture and Cultural Theory)
Indiana University Press, 9780253046567, 350pp.
Publication Date: March 3, 2020
Other Editions of This Title:
Hardcover (3/3/2020)
* Individual store prices may vary.
Description
Take a tour of the house where a microwave killed a gremlin, a typewriter made Jack a dull boy, a sewing machine fashioned Carrie's prom dress, and houseplants might kill you while you sleep. In Household Horror: Cinematic Fear and the Secret Life of Everyday Objects, Marc Olivier highlights the wonder, fear, and terrifying dimension of objects in horror cinema. Inspired by object-oriented ontology and the nonhuman turn in philosophy, Olivier places objects in film on par with humans, arguing, for example, that a sleeper sofa is as much the star of Sisters as Margot Kidder, that The Exorcist is about a possessed bed, and that Rosemary's Baby is a conflict between herbal shakes and prenatal vitamins. Household Horror reinvigorates horror film criticism by investigating the unfathomable being of objects as seemingly benign as remotes, radiators, refrigerators, and dining tables. Olivier questions what Hitchcock's Psycho tells us about shower curtains. What can we learn from Freddie Krueger's greatest accomplice, the mattress? Room by room, Olivier considers the dark side of fourteen household objects to demonstrate how the objects in these films manifest their own power and connect with specific cultural fears and concerns.
About the Author
Marc Olivier is Professor of French Studies at Brigham Young University.