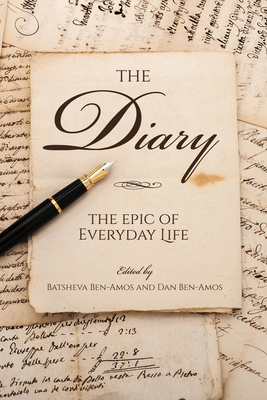 The Diary (Paperback)
The Epic of Everyday Life
Indiana University Press, 9780253046994, 480pp.
Publication Date: April 1, 2020
Other Editions of This Title:
Hardcover (4/1/2020)
* Individual store prices may vary.
Description
The diary as a genre is found in all literate societies, and these autobiographical accounts are written by persons of all ranks and positions. The Diary offers an exploration of the form in its social, historical, and cultural-literary contexts with its own distinctive features, poetics, and rhetoric. The contributors to this volume examine theories and interpretations relating to writing and studying diaries; the formation of diary canons in the United Kingdom, France, United States, and Brazil; and the ways in which handwritten diaries are transformed through processes of publication and digitization. The authors also explore different diary formats, including the travel diary, the private diary, conflict diaries written during periods of crisis, and the diaries of the digital era, such as blogs. The Diary offers a comprehensive overview of the genre, synthesizing decades of interdisciplinary study to enrich our understanding of, research about, and engagement with the diary as literary form and historical documentation.
About the Author
Batsheva Ben-Amos is Adjunct Professor of Comparative Literature in the College of Professional and Liberal Arts at the University of Pennsylvania. She is a practicing clinician and has written about Holocaust diaries. Dan Ben-Amos is Professor of Folklore and Comparative Literature in the Department of Near Eastern Languages and Civilizations at the University of Pennsylvania. He is author of numerous titles, including Folklore Genres, and volumes 1-3 of Folktales of the Jews.