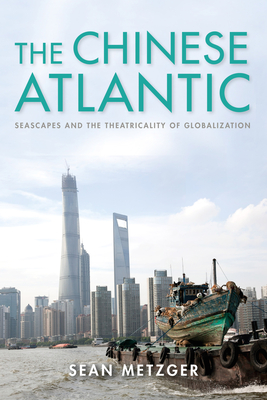 The Chinese Atlantic (Paperback)
Seascapes and the Theatricality of Globalization (Framing the Global)
Indiana University Press, 9780253047519, 280pp.
Publication Date: May 1, 2020
Other Editions of This Title:
Hardcover (5/1/2020)
* Individual store prices may vary.
Description
In The Chinese Atlantic, Sean Metzger charts processes of global circulation across and beyond the Atlantic, exploring how seascapes generate new understandings of Chinese migration, financial networks and artistic production. Moving across film, painting, performance, and installation art, Metzger traces flows of money, culture, and aesthetics to reveal the ways in which routes of commerce stretching back to the Dutch Golden Age have molded and continue to influence the social reproduction of Chineseness. With a particular focus on the Caribbean, Metzger investigates the expressive culture of Chinese migrants and the communities that received these waves of people. He interrogates central issues in the study of similar case studies from South Africa and England to demonstrate how Chinese Atlantic seascapes frame globalization as we experience it today. Frequently focusing on art that interacts directly with the sites in which it is located, Metzger explores how Chinese migrant laborers and entrepreneurs did the same to shape--both physically and culturally--the new spaces in which they found themselves. In this manner, Metzger encourages us to see how artistic imagination and practice interact with migration to produce a new way of framing the global.
About the Author
Sean Metzger is Professor in the School of Theater, Film and Television at University of California at Los Angeles. He is author of Chinese Looks: Fashion, Performance, Race and coeditor of Awkward Stages: Plays about Growing up Gay, Embodying Asian-American Sexualities, and Futures of Chinese Cinema: Technologies and Temporalities in Chinese Screen Cultures.