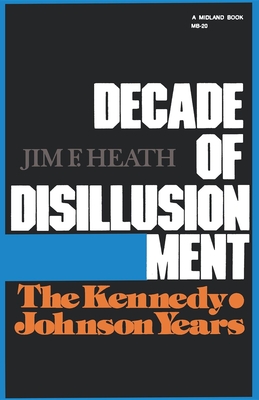 Decade of Disillusionment (Paperback)
The Kennedy-Johnson Years (America Since World War II)
Indiana University Press, 9780253202017, 332pp.
Publication Date: September 22, 1976
* Individual store prices may vary.
Description
The sixties began optimistically, with Americans full of hope and expectation, voting to support a new, young, charismatic leader who promised to "move America forward." Tragically, something went wrong. Instead of finding its Utopia, America became a country struggling desperately to escape its Armageddon. President Kennedy's New Frontier fell far short of its promise in tangible domestic legislation and his foreign policy decisions pushed the world to the brink of a nuclear holocaust, while President Johnson's dream of a Great Society foundered in the quicksand of the Vietnam war. This revealing history of the Kennedy-Johnson years begins with the presidential primaries of 1960 and concludes with Johnson's final weeks as a lame duck President. An expert and objective history of an exciting period--its social, cultural, and economic facets as well as its political developments.