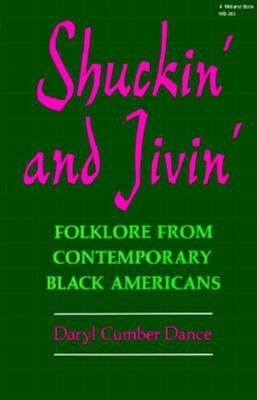 Shuckin' and Jivin' (Paperback)
Folklore from Contemporary Black Americans
Indiana University Press, 9780253202659, 416pp.
Publication Date: February 22, 1981
* Individual store prices may vary.
Description
... a rare combination of inclusiveness and honesty.... cogent introduction s]... confirm the central point of the tales: a search for cultural identity and freedom. First-rate." --Library Journal
... deserves a place alongside the classic collection of Negro tales, Mules and Men. Folktales are the stories people tell, and Shuckin' and Jivin' presents a splendid representative sheaf of the stories black Americans of all social classes tell today.... Professional folklorists will applaud Dance's candor and scholarly rigor." --Richard M. Dorson
An exciting new collection of Black American folklore, running the gamut from anecdotes concerning life among the slaves to obviously contemporary jokes. In their frank expression of racial attitudes and unexpurgated wit, these tales represent a radical departure from earlier collections.