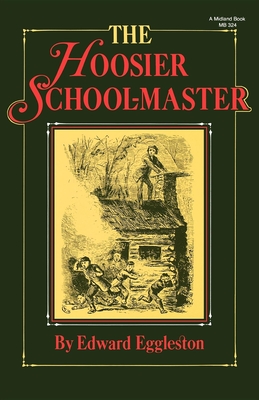 The Hoosier School-Master (Library of Indiana Classics) (Paperback)
Indiana University Press, 9780253203243, 232pp.
Publication Date: January 22, 1984
* Individual store prices may vary.
Description
This cherished classic of rural American life was a popular success when it first appeared in the last quarter of the nineteenth century. By the early twentieth century, it was nationally acclaimed by critics for its realistic portrayal of a vanishing phase of American life. Today it is considered a milestone in American literature, a monument to regional writing. Edward Eggleston's account of the adventures of a young schoolmaster in a nineteenth-century school system presents a vivid and readable chapter in the history of America and American education.
First and foremost, however, The Hoosier School-Master is a charming yet realistic novel in the manner of Tom Sawyer. Set in Flat Creek, Indiana, in the 1850s, the story relates the encounters of the new schoolteacher, Ralph Hartsook, with such lovable characters as Bud, Hannah, and Shocky. This marvelous tale contains all the elements of a good, old-fashioned melodrama--the bully, star-crossed lovers, the poorhouse, and the one-room schoolhouse. Written with Hoosier humor and candor, Eggleston's delightful portraits of heroes and villains are a bit sentimental, but they are also perceptive--full of life and truth.