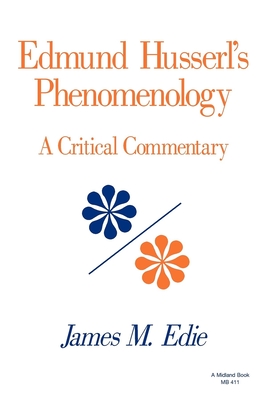 Edmund Husserl's Phenomenology (Midland Book)
Paperback

* Individual store prices may vary.
Description
All of the major themes of Edmund Husserl's phenomenology, from the Logical Investigations to The Crisis of the European Sciences, are investigated from a critical point of view by James M. Edie. The philosophy of logic is considered insofar as it relates to the phenomenological and transcendental foundation of logic itself. Transcendental logic is studied with reference to both the formal logic of Aristotle and Leibniz and the dialectical logic of Hegel. Edie considers Husserl's theories of meaning and reference, intentionality, the distinction between perceptual and eidetic intuition, the notion of the ideality of meaning, the laws of objectivity in general, and formal and material ontology, as well as Husserl's reinterpretation of the apriori.
Indiana University Press, 9780253204110, 172pp.
Publication Date: June 22, 1987