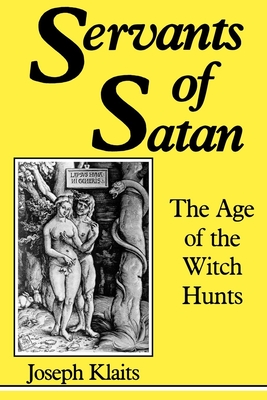 Servants of Satan (Paperback)
The Age of the Witch Hunts
Indiana University Press, 9780253204226, 224pp.
Publication Date: February 22, 1987
* Individual store prices may vary.
Description
This is the first book to consider the general course and significance of the European witch craze of the sixteenth and seventeenth centuries since H.R. Trevor-Roper's classic and pioneering study appeared some fifteen years ago. Drawing upon the advances in historical and social-science scholarship of the past decade and a half, Joseph Klaits integrates the recent appreciations of witchcraft in regional studies, the history of popular culture, anthropology, sociology, and psychology to better illuminate the place of witch hunting in the context of social, political, economic and religious change.
"In all, Klaits has done a good job. Avoiding the scandalous and sensational, he has maintained throughout, with sensitivity and economy, an awareness of the uniqueness of the theories and persecutions that have fascinated scholars now for two decades and are unlikely to lose their appeal in the foreseeable future." --American Historical Review
"This is a commendable synthesis whose time has come.... fascinating... " --The Sixteenth Century Journal
"... comprehensive and clearly written... An excellent book... " --Choice
"Impeccable research and interpretation stand behind this scholarly but not stultifying account... " --Booklist
"A good, solid, general treatment... " --Erik Midelfort
"Servants of Satan is a well written, easy to read book, and the bibliography is a good source of secondary materials for further reading." --Journal of American Folklore
About the Author
Joseph Klaits is Associate Professor of History at Oakland University. He is the author of Printed Propaganda under Louis XIV and many articles on early modern European history, and coeditor of Animals and Man in Historical Perspective.