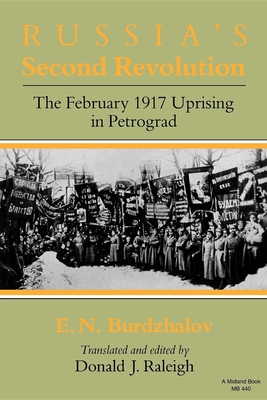 Russia's Second Revolution (Paperback)
The February 1917 Uprising in Petrograd
Indiana University Press, 9780253204400, 412pp.
Publication Date: October 22, 1987
* Individual store prices may vary.
Description
"This beautifully written, serious work is of value to all who are interested in our country's Russia's] past." --Genrikh Ioffe, Moscow News
"This is a serious and mature book on a key event... " --History
"The book in question is of exceptional value to anyone who cannot read Russian and wishes to know just what happened in the first months of 1917." --Scottish Slavonic Review
"... a classic of Soviet historical writing." --Problems of Communism
Capturing the drama and human side of the revolution, Burdzhalov's comprehensive and meticulously researched history of the social and political course of the February 1917 uprising in Petrograd challenged Stalinist orthodoxy in Soviet historical scholarship when it was published in Moscow in 1967, and Western historians have since characterized this as a landmark book.