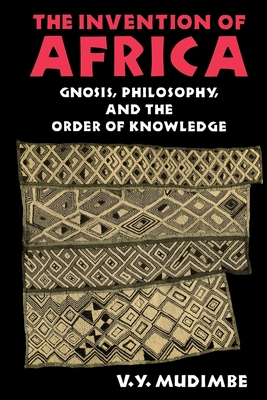 Invention of Africa (Paperback)
Gnosis, Philosophy, and the Order of Knowledge (African Systems of Thought)
Indiana University Press, 9780253204684, 256pp.
Publication Date: May 22, 1988
* Individual store prices may vary.
Description
... groundbreaking... clear, straightforward, and economical.... seminal... " --American Anthropologist
This is a challenging book... a remarkable contribution to African intellectual history." --International Journal of African Historical Studies
Mudimbe's description of the struggles over Africa's self-invention are vivid and rewarding. From Blyden to Sartre, Temples to Senghor, Mudimbe provides a bold and versatile resume of Africa's literary inventors." --Village Voice Literary Supplement
... a landmark achievement in African studies."--Journal of Religion in Africa
In this unique and provocative book, Zairean philosopher and writer V. Y. Mudimbe addresses the multiple scholarly discourses that exist--African and non-African--concerning the meaning of Africa and being African.