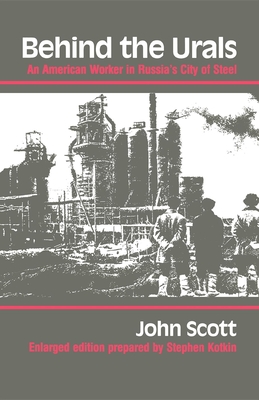 Behind the Urals (Paperback)
An American Worker in Russia's City of Steel (Midland Book #536)
Indiana University Press, 9780253205360, 352pp.
Publication Date: August 22, 1989
* Individual store prices may vary.
Description
"Students reading Scott have come away with a real appreciation of the hardships under which these workers built Magnitogorsk and of the nearly incredible enthusiasm with which many of them worked." --Ronald Grigor Suny
"A genuine grassroots account of Soviet life--a type of book of which there have been far too few." --William Henry Chamberlin, New York Times, 1943
" . . . a rich portrait of daily life under Stalin." --New York Times Book Review
General readers, students, and specialists alike will find much of relevance for understanding today's Soviet Union in this new edition of John Scott's vivid exploration of daily life in the formative days of Stalinism.