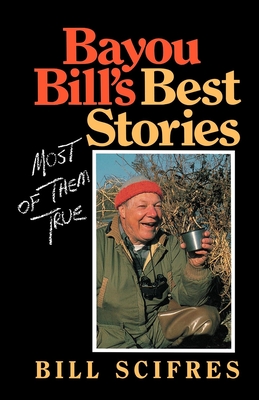 Bayou Bill's Best Stories (Paperback)
(most of Them True)
Indiana University Press, 9780253205964, 218pp.
Publication Date: September 22, 1990
* Individual store prices may vary.
Description
Countless small and large outdoor joys are to be found in Bill's book, a capsuled lifetime of discovering delightful living and lore... " --Midwest Outdoors
... what a truly marvelous story teller he is and how he seems to have covered every facet of the out-of-doors during more than a half century." --The Daily Clintonian
... a book any Hoosier can sit by the fire and enjoy this winter." --Osgood Journal
Bill Scifres, unlike a lot of us, never forgot how to have fun.... His niche in life is obviously to write about the outdoors, and we are the better for it." --Indianapolis Star
Outlandish characters and a lifetime of misadventures touch on the timeless tradition of humorous tales and anecdotes. Scifres is one of many regional raconteurs widely enjoyed, who sustains the storytelling tradition." --Come-All-Ye
Readers of the Indianapolis Star have enjoyed Bill Scifres's column "Lines and Shots" for over 37 years. The premier outdoor writer in Indiana, Bill is also a born storyteller. This collection gathers some of his best accounts of a lifetime of adventure in the out-of-doors. From The Great Turtle Adventure to the discovery that Santa Claus was really a mink, Bill's message is the same: Nature is full of wonderment and pleasure and there is always something enjoyable to do outdoors, no matter the season. The good old days are alive and well in Indiana.