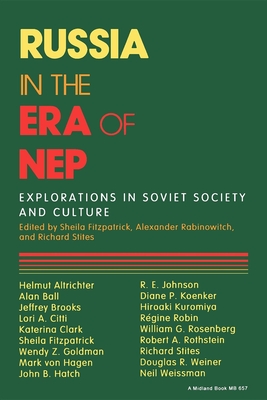 Russia in the Era of Nep (Paperback)
Indiana University Press, 9780253206572, 356pp.
Publication Date: September 22, 1991
* Individual store prices may vary.
Description
"... a comprehensive look at an enigmatic era... " --Choice
"This provocative collection of essays certainly takes some of the polish off Soviet socialism's golden age." --Journal of Interdisciplinary History
"The authors and editors of this splendid volume deserve great praise. Their work moves the field of Soviet history several large steps forward." --Slavic Review
Lenin's New Economic Policy of the 1920s, although a relatively free and open potential alternative to Soviet communism, was also a time of extreme tension, as Russian society and culture were rocked by the forces of resistance and change. These essays examine the social and cultural dimensions of NEP in urban and rural Russia in the years before Stalin and rapid industrialization.