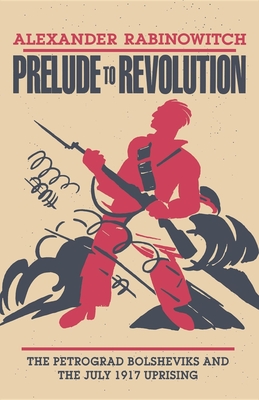 Prelude to Revolution: The Petrograd Bolsheviks and the July 1917 Uprising (Paperback)
The Petrograd Bolsheviks and the July 1917 Uprising
Indiana University Press, 9780253206619, 314pp.
Publication Date: August 22, 1991
Description
..". an expert work... remarkable for its objectivity, judiciousness, and its sure handling of the available evidence." --Political Science Quarterly
..". a fine piece of historical writing." --Soviet Studies
"An able and scholarly inquiry into the perplexing abortive Petrograd uprising of June and July 1917... a very interesting view of revolutionary action on the local level." --Foreign Affairs
First published in 1968, this pioneering study of revolutionary events in Petrograd in the summer of 1917 revised the established view of the Bolsheviks as a monolithic party. Rabinowitch documents how the party's pluralistic nature had crucial implications for the outcome of the revolution in October.
Advertisement