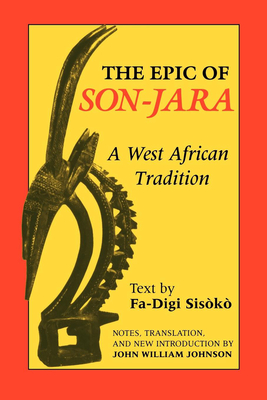 The Epic of Son-Jara (Paperback)
A West African Tradition (African Epic)
Indiana University Press, 9780253207135, 160pp.
Publication Date: August 22, 1992
* Individual store prices may vary.
Description
"... a major addition to the literature on oral traditions." --Journal of Religion in Africa
This 750-year-old epic celebrates the exploits of the legendary founder of the Empire of Old Mali. It constitutes a virtual social, political, and cultural charter and embodies deep-rooted aspects of Mande cosmology. The fully annotated translation is accompanied by an introduction that provides a historical and contextual framework for understanding the recitation of this African epic.
About the Author
JOHN WILLIAM JOHNSON is Associate Professor of Folklore at Indiana University and the author of two books and many articles on Somali and Mande linguistics and folklore.