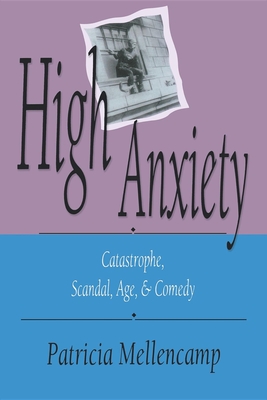 High Anxiety (Paperback)
Catastrophe, Scandal, Age, and Comedy (Arts and Politics of the Everyday)
Indiana University Press, 9780253207357, 432pp.
Publication Date: August 22, 1992
* Individual store prices may vary.
Description
" . . . acute look at the state of contemporary culture . . . A humorous . . . book, it yields rewarding advice for our perception of reality and fiction." --Back Stage / Shoot
"Mellencamp's ease of movement between the conceptual and the commonplace is the great strength of this work. . . . High Anxiety is an invaluable contribution to the cultural studies debate . . . " --Art + Text
Written with wit and flair, High Anxiety is a critique of the temporality of U.S. television, a narrative journey between Freud's texts on obsession and the cult of anxiety pervading contemporary culture. Operation Desert Storm, I Love Lucy, Anita Hill, Twin Peaks, and Oprah are a few of the subjects which form this "anxious" mosaic of popular culture.
About the Author
PATRICIA MELLENCAMP is Professor of Art History at the University of Wisconsin-Milwaukee. She is the author of Indiscretions: Avant-garde Film, Video, and Feminism and editor of Logics of Television and three American Film Institute monographs.