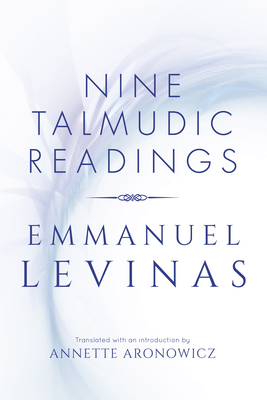 Nine Talmudic Readings by Emmanuel Levinas (Paperback)
Indiana University Press, 9780253208767, 240pp.
Publication Date: December 22, 1990
* Individual store prices may vary.
Description
I know of no work that more readily opens this classic of Judaic learning to the general reader." --The Key Reporter
The appearance in English of nine of Levinas's essays on talmudic discourse, collected and beautifully translated by Aronowicz, is an important occasion.... These essays are crucial to the interpretation of Levinas's work more generally, and] Aronowicz's excellent introduction and occasional notes are very helpful in making this work accessible to those unacquainted with either Talmud or Levinas." --Religious Studies Review
Nine rich and masterful readings of the Talmud by the French Jewish philosopher Emmanuel Levinas translate Jewish thought into the language of modern times. Between 1963 and 1975, Levinas delivered these commentaries at the annual Talmudic colloquia of a group of French Jewish intellectuals in Paris. Here Levinas applies a hermeneutic that simultaneously allows the classic Jewish texts to shed light on contemporary problems and lets modern problems illuminate the texts. Besides being quintessential illustrations of the art of reading, the essays express the deeply ethical vision of the human condition that makes Levinas one of the most important thinkers of our time.
About the Author
ANNETTE ARONOWICZ, Associate Professor of Religious Studies at Franklin and Marshall College, is author of Freedom from Ideology: Secrecy in Modern Expressions.