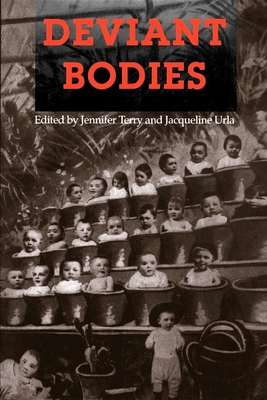 Deviant Bodies (Race) (Paperback)
Indiana University Press, 9780253209757, 424pp.
Publication Date: December 22, 1995
* Individual store prices may vary.
Description
... the papers in Deviant Bodies reveal an ongoing Western preoccupation with the sources of identity and human character." --Times Literary Supplement
Highly recommended for cultural studies... " --The Reader's Review
It would be useful for upper-level undergraduate and graduate courses in the sociology of the body, the history and sociology of science and medicine, and women's studies courses, particularly those exploring the feminist critiques of science and medicine." --Contemporary Sociology
... a powerful deconstruction of the scientific gaze in configuring bodily deviance as a means of legitimating the social order within multiple historical and social contexts.... the many excellent selections will make for compelling reading for students of medical anthropology and the history of science." American Anthropologist
Deviant Bodies reveals that the "normal," "healthy" body is a fiction of science. Modern life sciences, medicine, and the popular perceptions they create have not merely observed and reported, they have constructed bodies: the homosexual body, the HIV-infected body, the infertile body, the deaf body, the colonized body, and the criminal body.
About the Author
JENNIFER TERRY, assistant Professor of Values in Science and Technology in the Division of Comparative Studies at Ohio State University, has written articles on queer theory, women and medical surveillance, and the history of sexual science in the United States. She is at work on a book entitled Siting Homosexuality: A History of Surveillance and the Scientific Production of Deviant Bodies. JACQUELINE URLA is Assistant Professor of Anthropology at the University of Massachusetts, Amherst. She is working on a collaborative research project exploring the representation of whiteness in native peoples' art, material culture, and visual media.