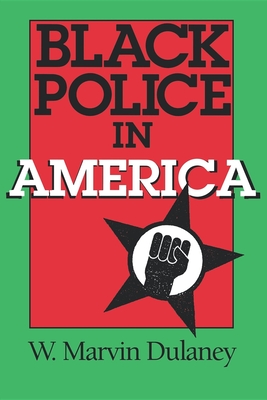 Black Police in America (Blacks in the Diaspora) (Paperback)
Indiana University Press, 9780253210401, 216pp.
Publication Date: February 22, 1996
* Individual store prices may vary.
Description
"Clear, concise, and filled with new materials, the book sets a high standard... Scholars in African American, police, and urban history will all be grateful for what is certain to become a fundamental work in their fields." --The Alabama Review
"A balanced, perceptive, and readable study." --Kirkus Reviews
"... easily read and interesting text... " --The Post and Courier (Charleston, SC)
" This] readable book is bound to explode plenty of myths.... This is an important book that is long overdue." --Our Texas, The Spirit of African-American Heritage
"There is no better time than now for this electrifying, clear, and much needed volume." --Robert B. Ingram, President, National Conference of Black Mayors
"Black Police in America is the most comprehensive and best documented study that I have read on African Americans in law enforcement." --Nudie Eugene Williams, University of Arkansas
"Full of fascinating stories and accounts of racism and heroism, as well as photos and charts, this volume fills a void in the study of the African-American experience." --South Carolina Historical Magazine
"... a fresh and original study and an important contribution to the fields of African American and urban history and criminal justice." --The Journal of American History
"... an accomplished and wide-ranging comparative analysis of the role of race in the development and operation of police departments in America's nineteenth- and twentieth-century cities." --The Journal of Southern History
African Americans demanded "colored police for colored people" for over two centuries. Black Police in America traces the history of African Americans in policing, from the appointment of the first "free men of color" as slave patrollers in 19th-century New Orleans to the advent of black police chiefs in urban centers--and explains the impact of black police officers on race relations, law enforcement, and crime.
About the Author
W. MARVIN DULANEY is Director of the Avery Research Center for African American History and the African American Studies Program at the College of Charleston. He is co-editor of Essays on the American Civil Rights Movement.