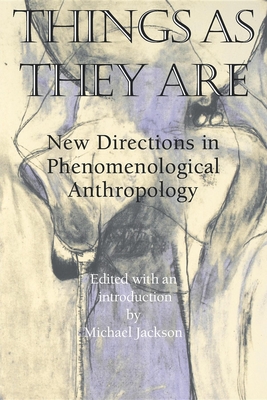 Things as They Are (Paperback)
New Directions in Phenomenological Anthropology
Indiana University Press, 9780253210500, 292pp.
Publication Date: August 22, 1996
* Individual store prices may vary.
Description
The real beauty of this book is that the thinking does not stop... deep in the thickets of philosophic references. Instead, true to the spirit of phenomoenology, we are provided with provocative accounts of how such thinking flows in contemporary anthropological practice." --XCP - Cross Cultural Poetics
In this timely collection, thirteen contemporary ethnographers demonstrate the importance of phenomenological and existential ideas for anthropology. In emphasizing the link between the empirical and the experiential, these ethnographers also explore the relationship between phenomenology and other theories of the lifeworld, such as existentialism, radical empiricism, and critical theory.
About the Author
Michael D. Jackson is Distinguished Visiting Professor of World Religions at Harvard Divinity School. His many books include Lifeworlds: Essays in Existential Anthropology; Between One and One Another; Road Markings: An Anthropologist in the Antipodes; and Allegories of the Wilderness: Ethics and Ambiguity in Kuranko Narratives (IUP, 1982).