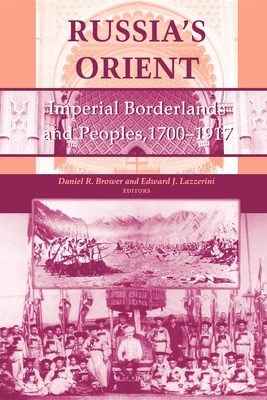 Russiaas Orient (Paperback)
Imperial Borderlands and Peoples, 1700a 1917
Indiana University Press, 9780253211132, 368pp.
Publication Date: June 22, 1997
* Individual store prices may vary.
Description
... the first study of the Russian Empire in English which attempts in a sophisticated way, using the latest developments in colonial studies, to deal not only with imperial rule but with the mutual encounter with the non-Russian peoples.... a new paradigm for looking at the imperial history of tsarist Russia." --Ronald Grigor Suny
... ambitious, wide-ranging, and ultimately provocative... " --Slavic Review
This excellent volume draws on the expertise of both young and established specialists... the volume is a pleasure to read." --American Historical Review
... a major step toward 'discovering Russian Asia'... a job well done." --The Russian Review
Russia's Orient investigates the relationship between the Russian Empire and the non-Russian peoples of its southern and eastern borderlands from the 18th to the early 20th centuries.
About the Author
Daniel Brower is Professor of History at the University of California-Davis. He is author of The Russian City between Tradition and Modernity. Edward J. Lazzerini is Professor of History at the University of New Orleans. He has published extensively on the history of European Russia's major Turkic peoples.