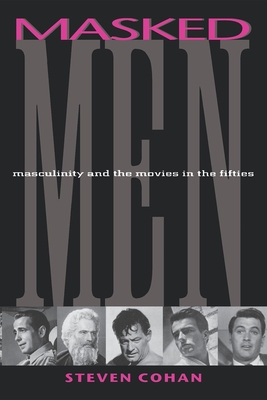 Masked Men (Paperback)
Masculinity and the Movies in the Fifties (Arts and Politics of the Everyday)
Indiana University Press, 9780253211279, 346pp.
Publication Date: December 22, 1997
* Individual store prices may vary.
Description
The fifties marks the moment when a heterosexual/homosexual dualism came to dominate U.S. culture's thinking about masculinity. The films of this era record how gender and sexuality did not easily come together in a normative manhood common to American men. Instead these films demonstrate the widely held perception of a crises of masculinity. Masked Men documents how movies of the fifties represented masculinity as a multiple masquerade. Hollywood's star system positioned the male actor as a professional performer and as a body intended to solicit the erotic interest of male and female viewers alike. Drawing on publicity, poster art, fan magazines, and the popular press as a means of following the links between fifties stars, their films, and the social tensions of the period, Cohan juxtaposes Hollywood's narratives of masculinity against the personae of leading men like Cary Grant, Humphrey Bogart, John Wayne, Charlton Heston, Yul Brynner, William Holden, Montgomery Clift, Marlon Brando, and Rock Hudson. Masked Men focuses on the gender and sexual masquerades that organized their performances of masculinity on and off screen.
About the Author
Steve Cohan, Professor of English at Syracuse University, is co-author of Telling Stories: A Theoretical Analysis of Narrative Fiction, co-editor of Screening the Male: Exploring Masculinities in Hollywood Cinema, and The Road Movie Book. He has also published articles in Camera Obscura, Screen, The Masculine Masquerade, and Stud: Architectures of Masculinity.