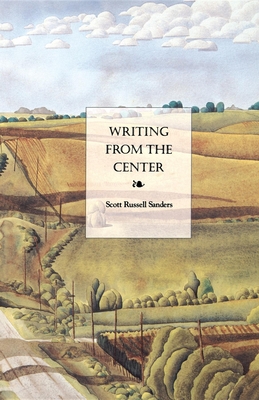 Writing from the Center (Paperback)
Indiana University Press, 9780253211439, 216pp.
Publication Date: July 22, 1997
* Individual store prices may vary.
Description
Winner Great Lakes Book Award, 1996
... essays of substance and beauty... they belong beside the work of Annie Dillard, Samuel Pickering, and Wendell Berry." --Library Journal
His essays are so good one is tempted to stand up and applaud after reading them." --Body Mind Spirit
How can one live a meaningful, gathered life in a world that seems broken and scattered?" That is the question Scott Sanders probes in this book. Writing from the Center is about one very fine writer's quest for a meaningful moral life. The center he seeks and describes is geographical, emotional, artistic, and spiritual--and it is rooted in place. The geography is midwestern, the impulses are universal. Where and how do we find meaning? Where does a writer find inspiration? How can personal, artistic, family, and community needs be blended to create a harmonious life? What aids exist in such a "located" life against despair? How should a writer relate to and represent his place?
About the Author
Scott Russell Sanders is Professor of English at Indiana University, Bloomington. He has published numerous other titles--fiction, nonfiction, and children's books.