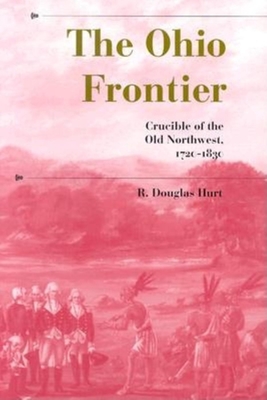 The Ohio Frontier (Paperback)
Crucible of the Old Northwest, 1720-1830 (History of the Trans-Appalachian Frontier)
Indiana University Press, 9780253212122, 440pp.
Publication Date: August 22, 1998
* Individual store prices may vary.
Description
The Ohio Frontier
Crucible of the Old Northwest, 1720-1830
R. Douglas Hurt
"This exhaustively researched and well-written book provides a comprehensive history of Ohio from 1720 to 1830."
--Journal of the Early Republic
Nowhere on the American frontier was the clash of cultures more violent than in the Ohio country. There, Shawnees, Wyandots, Delawares, and other native peoples fought to preserve their land claims against an army that was incompetent at the beginning but highly trained and disciplined in the end.
Sales territory is worldwide
A History of the Trans-Appalachian Frontier
1996; 440 pages, 23 b&w photos, 7 maps, bibl. essay, index, 6 x 9
cloth 0-253-33210-9 $39.95 L / 28.50
paper 0-253-21212-X $19.95 t / 14.50
About the Author
R. Douglas Hurt is the editor of Agricultural History and Professor and Director of the Graduate Program in Agricultural History and Rural Studies at Iowa State University. He has written and edited more than a dozen books.