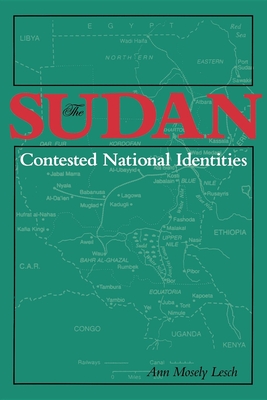 The Sudan-Contested National Identities (Paperback)
Indiana University Press, 9780253212276, 316pp.
Publication Date: April 22, 1999
* Individual store prices may vary.
Description
This highly informative work digs into the intricate history of Sudanese politics. Lesch brings a welcome clarity to Sudan's tangle of political, ethnic, and religious problems by concentrating on the country's central dilemma: the inability of its leaders to negotiate a common definition of nationhood." --Foreign Affairs
... the first correct account of what took place... after independence." --Robert O. Collins
The Sudan is torn by ethnic and religious conflict, centered on the struggle over the definition of the Sudanese nation-state. Is the Sudan primarily Arab or African by culture and ethnicity? Should the political system privilege Islamic legal codes or accord equal citizenship to persons of all faiths? Ann Mosely Lesch provides a comprehensive and even-handed analysis of the unresolved struggle for a stable political system and a unified national identity.
About the Author
Ann Mosely Lesch is Professor of Political Science at Villanova University, coauthor (with Mark Tessler) of Israel, Egypt, and the Palestinians, and principal author of Transition to Palestinian Self-Government: Practical Steps toward Israeli-Palestinian Peace.