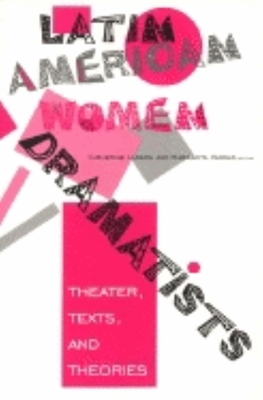 Latin American Women Dramatists (Paperback)
Theater, Texts, and Theories
Indiana University Press, 9780253212405, 304pp.
Publication Date: May 22, 1999
Other Editions of This Title:
Hardcover (1/1/0001)
* Individual store prices may vary.
Description
The book highlights the many possibilities of the innovative work of these dramatists, and this will, it is to be hoped, help the editors to achieve one of their other key goals: productions of the plays in English." -Times Literary Supplement
This thoughtfully crafted book with its insightful and informative studies elucidates an overlooked, essential component of the Latin American literary canon." -Choice
Contributors discuss 15 works of Latin-American playwrights, delineate the artistic lives of women dramatists of the last half of the twentieth century-from countries as diverse as Argentina, Brazil, Chile, Mexico, Puerto Rico, and Venezuela-and highlight the problems inherent in writing under politically repressive governments.
About the Author
Catherine Larson is an Associate professor of Spanish and Adjunct Associate Professor of Women's Studies at Indiana University in Bloomington. She is the author of Language and the Comedia: Theory and Practice and numerous articles on the theater of Golden Age Spain and twentieth-century Latin America, and she has co-edited Brave New Words: Studies in Spanish Golden Age Literature.Margarita Vargas is an Associate Professor in the Department of Modern Languages and Literatures at the State University of New York at Buffalo. She is the co-translator of The House on the Beach and co-editor of Women Writing Women: An Anthology of Spanish-American Theater of the 1980s. She has also published critical essays on Mexican literature and Spanish-American theater.