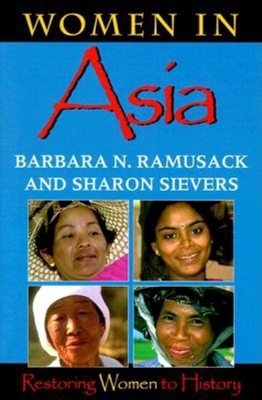 Women in Asia
Restoring Women to History
Paperback

* Individual store prices may vary.
Description
These four volumes in this major series . . . provide a single-source reference to the status of the field of women's history and to ways that the field can be expanded. . . . A basic set for all academic libraries. --Library Journal Academic Newswire
Writing on South and Southeast Asia, Ramusack surveys both the prescriptive roles and lived experiences of women, as well as the construction of gender from the period of the early states to the 1990s. Sievers presents an overview of women's participation in the histories of China, Japan, and Korea from prehistory to the modern period.
Indiana University Press, 9780253212672, 320pp.
Publication Date: June 22, 1999
About the Author
Barbara N. Ramusack is Professor of History and Department Head at the University ofCincinnati, where she is a founding member of the Center for Women'sStudies. She has published The Princes of India in the Twilight of Empireand several articles on British feminists and Indian women.Sharon Sievers is professor of modern Japanese history and departmentchair at California State University, Long Beach, where she has alsoserved as director of the Women's Studies Program. Sievers is best knownfor her prize-winning book on turn-of-the century women in Japan, entitledFlowers in Salt: The Beginning of Feminist Consciousness in Modern Japan.