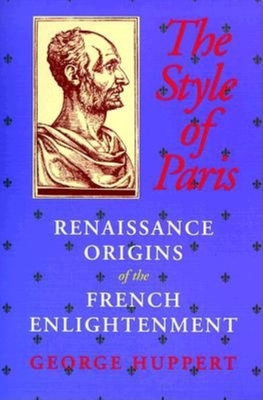 The Style of Paris (Paperback)
Renaissance Origins of the French Enlightenment
Indiana University Press, 9780253212740, 160pp.
Publication Date: May 22, 1999
* Individual store prices may vary.
Description
" . . . impressive and challenging reevaluation of the sixteenth-century origins of the Enlightenment." --Sixteenth Century Journal
In this book, George Huppert introduces the reader to a group of talented young men, some of them teenagers, who were the talk of the town in Renaissance Paris. They called themselves philosophes, they wrote poetry, they studied Greek and mathematics--and they entertained subversive notions concerning religion and politics. Classically trained, they wrote, nevertheless, in French, so as to reach the widest possible audience. These young radicals fostered a succession of disciples who expressed confidence in the eventual enlightenment of humankind and whose ideas would bear fruit two centuries later.
About the Author
GEORGE HUPPERT is Professor of History at the University of Illinois at Chicago. He is author of The Idea of Perfect History: Historical Erudition and Historical Philosophy in Renaissance France, Les Bourgeois Gentilhommes: An Essay on the Definition of Elites in Renaissance France, Public Schools in Renaissance France, and After the Black Death: A Social History of Early Modern Europe, 2/e.