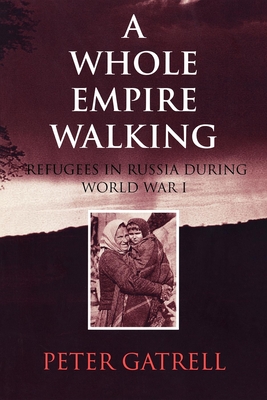 A Whole Empire Walking (Paperback)
Refugees in Russia During World War I (Indiana-Michigan Series in Russian & East European Studies)
Indiana University Press, 9780253213464, 317pp.
Publication Date: April 8, 2005
* Individual store prices may vary.
Description
... exactly the kind of innovative, wide-ranging, theoretically informed social history that the Russian field badly needs." --Steven Smith, University of Essex
During World War I, millions of civilians on the eastern front, including Poles, Latvians, Jews, and Armenians as well as Russians and Ukrainians, were forcibly uprooted. This is the first book in any language to describe their experience and consider the social, political, and cultural meanings of refugeedom before and after the collapse of the tsarist empire.
About the Author
Peter Gatrell teaches modern European history and economic history at the University of Manchester, where he is presently Professor and Head of Department. His previous books include The Tsarist Economy 1850-1917 and Government, Industry and Rearmament in Russia, 1900- 1914.