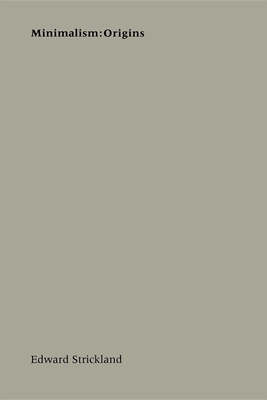 Minimalism (Paperback)
Origins
Indiana University Press, 9780253213884, 320pp.
Publication Date: September 22, 2000
* Individual store prices may vary.
Description
"... a landmark work, the first attempt to write a pre-history of minimalism that embraces all the arts. Its importance cannot be overestimated." --K. Robert Schwarz, Institute for Studies in American Music
"All told, this book is mandatory reading for anyone who wishes to understand the history and nature of minimalism." --i/e NINE
"The death of Minimalism is announced regularly, which may be the surest testimonial to its staying power," says Strickland in this study, the first to examine in detail Minimalist tendencies in the plastic arts and music. Investigating the origins of Minimalism in postwar American culture, Strickland redefines it as a movement that developed radically reductive stylistic innovations in numerous media. A survey with wit.
About the Author
Edward Strickland, long a contributing editor to Fanfare, is the author of American Composers: Dialogues on Contemporary Music (also from Indiana University Press). In addition to writing articles on American culture, he has lectured on the topic in North America, Europe, and Asia.