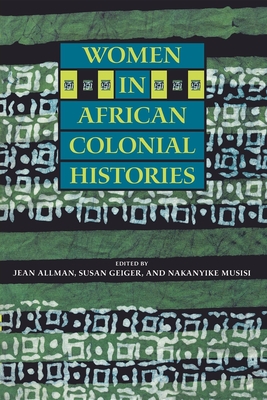 Women in African Colonial Histories (Paperback)
Indiana University Press, 9780253215079, 352pp.
Publication Date: April 1, 2002
* Individual store prices may vary.
Description
How did African women negotiate the complex political, economic, and social forces of colonialism in their daily lives? How did they make meaningful lives for themselves in a world that challenged fundamental notions of work, sexuality, marriage, motherhood, and family? By considering the lives of ordinary African women farmers, queen mothers, midwives, urban dwellers, migrants, and political leaders in the context of particular colonial conditions at specific places and times, Women in African Colonial Histories challenges the notion of a homogeneous "African women's experience." While recognizing the inherent violence and brutality of the colonial encounter, the essays in this lively volume show that African women were not simply the hapless victims of European political rule. Innovative use of primary sources, including life histories, oral narratives, court cases, newspapers, colonial archives, and physical evidence, attests that African women's experiences defy static representation. Readers at all levels will find this an important contribution to ongoing debates in African women's history and African colonial history.
About the Author
Jean Allman teaches African History at the University of Illinois, Urbana-Champaign. She is author of The Quills of the Porcupine: Asante Nationalism in an Emergent Ghana and co-author (with Victoria Tashjian) of "I Will Not Eat Stone": A Women's History of Colonial Asante. Her research on gender, colonialism, and social change has appeared in numerous journals.Susan Geiger is Professor Emeritus of Women's Studies at the University of Minnesota. She is author of TANU Women: Gender and Culture Change in the Making of Tanganyikan Nationalism, 1955-65. She has published over a dozen articles on African women's history and the uses of life history in historical research. She serves on the editorial board of SIGNS.Nakanyike Musisi is Director of Makerere Institute of Social Research at Makerere University in Kampala, Uganda. She has authored many chapters and articles on Baganda women. Her research interests include state formation, customary law, education, and environmental issues.