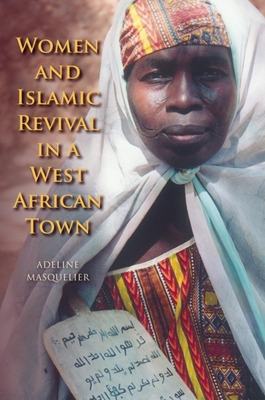 Women and Islamic Revival in a West African Town (Paperback)
Indiana University Press, 9780253215130, 343pp.
Publication Date: September 1, 2009
* Individual store prices may vary.
Description
In the small town of Dogondoutchi, Niger, Malam Awal, a charismatic Sufi preacher, was recruited by local Muslim leaders to denounce the practices of reformist Muslims. Malam Awal's message has been viewed as a mixed blessing by Muslim women who have seen new definitions of Islam and Muslim practice impact their place and role in society. This study follows the career of Malam Awal and documents the engagement of women in the religious debates that are refashioning their everyday lives. Adeline Masquelier reveals how these women have had to define Islam on their own terms, especially as a practice that governs education, participation in prayer, domestic activities, wedding customs, and who wears the veil and how. Masquelier's richly detailed narrative presents new understandings of what it means to be a Muslim woman in Africa today.
About the Author
Adeline Masquelier is Professor of Anthropology and Director of the Religious Studies Program at Tulane University. She is author of Prayer Has Spoiled Everything: Possession, Power, and Identity in an Islamic Town of Niger and editor of Dirt, Undress, and Difference: Critical Perspectives on the Body's Surface (IUP, 2005).