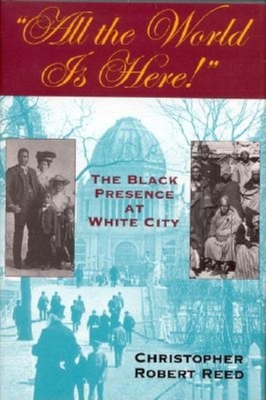 All the World is Here! (Paperback)
The Black Presence at White City (Blacks in the Diaspora)
Indiana University Press, 9780253215352, 230pp.
Publication Date: February 18, 2002
* Individual store prices may vary.
Description
This entrancing book looks at the clash of class and caste within the black community].... An important reexamination of African American history."
--Choice
The 1893 World's Columbian Exposition in Chicago showed the world that America had come of age. Dreaming that they could participate fully as citizens, African Americans flocked to the fair by the thousands. "All the World Is Here " examines why they came and the ways in which they took part in the Exposition. Their expectations varied. Well-educated, highly assimilated African Americans sought not just representation but also membership at the highest level of decision making and planning. They wanted to participate fully in all intellectual and cultural events. Instead, they were given only token roles and used as window dressing. Their stories of pathos and joy, disappointment and hope, are part of the lost history of "White City." Frederick Douglass, who embodied the dream that inclusion within the American mainstream was possible, would never forget America's World's Fair snub.