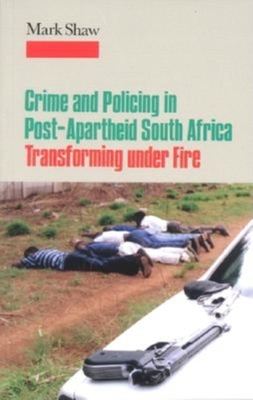 Crime and Policing in Post-Apartheid South Africa (Paperback)
Transforming Under Fire
Indiana University Press, 9780253215376, 184pp.
Publication Date: June 13, 2002
* Individual store prices may vary.
Description
" A] cogent and well-informed discussion of the South African Police Service and the organisational problems it faces." --Stephen Ellis
Since the mid-1990s, South Africa has experienced a crime wave of such unprecedented proportions that the ability of the new democracy to form a stable civil society and govern effectively has been called into question. In this timely book, Mark Shaw describes how a police force that was so effective under apartheid became so ineffectual in the face of rising crime. He shows how an increase in violent crime shapes society, police, and government, and discusses possible solutions for the current crisis. International crimes such as war, terrorism, and organized crime are explored along with crimes that affect individual security, such as armed robbery, murder, and rape. Crime and Policing in Post-Apartheid South Africa draws attention to both the national and the international dimensions of crime in this society in transition.
About the Author
Mark Shaw is a research fellow in the Department of Political Studies, University of the Witwatersrand, and former director of President Mandela's special government unit on crime and justice.