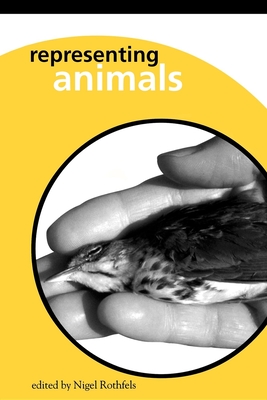 Representing Animals (Theories of Contemporary Culture #26) (Paperback)
Indiana University Press, 9780253215512, 235pp.
Publication Date: November 28, 2002
Other Editions of This Title:
Hardcover (11/1/2002)
* Individual store prices may vary.
Description
Representing Animals explores the complex and often surprising connections between our imagining of animals and our cultural environment. The contributors--historians, literary critics, anthropologists, artists, art historians, and scholars of cultural studies--examine the ways we talk, write, photograph, imagine, and otherwise represent animals. The book includes topics such as pet cloning, fox hunting, animatronic characters, and how we displace our fear of aging onto our dogs.
Representing Animals demonstrates the deep connections between the way we think about animals and the way we have thought about ourselves and our cultures in different times and places. Its publication marks a formative moment in the emerging field of animal studies.
Contributors:
Steve Baker, Marcus Bullock, Jane Desmond, Erica Fudge, Andrew Isenberg, Kathleen Kete, Akira Mizuta Lippit, Teresa Mangum, Garry Marvin, Susan McHugh, and Nigel Rothfels.
About the Author
Nigel Rothfels is an independent scholar and Director of the Edison Initiative at the University of Wisconsin-Milwaukee. He is the author of Savages and Beasts: The Birth of the Modern Zoo (2002), and is currently writing a cultural history of the elephant.