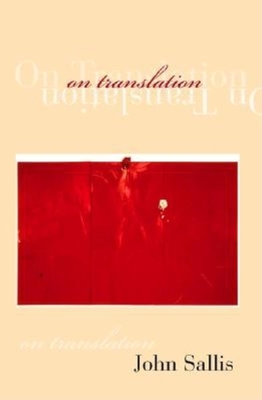 On Translation (Studies in Continental Thought) (Paperback)
Indiana University Press, 9780253215536, 144pp.
Publication Date: October 11, 2002
Other Editions of This Title:
Hardcover (10/1/2002)
* Individual store prices may vary.
Description
Everyone complains about what is lost in translations. This is the first account I have seen of the potentially positive impact of translation, that it represents... a genuinely new contribution." --Drew A. Hyland
In his original philosophical exploration of translation, John Sallis shows that translating is much more than a matter of transposing one language into another. At the very heart of language, translation is operative throughout human thought and experience. Sallis approaches translation from four directions: from the dream of nontranslation, or universal translatability; through a scene of translation staged by Shakespeare, in which the entire range of senses of translation is played out; through the question of the force of words; and from the representation of untranslatability in painting and music. Drawing on Jakobson, Gadamer, Benjamin, and Derrida, Sallis shows how the classical concept of translation has undergone mutation and deconstruction.
About the Author
John Sallis is Edwin Erle Sparks Professor of Philosophy at Pennsylvania State University. His books include Force of Imagination: The Sense of the Elemental; Chorology: On Beginning in Plato's Timaeus; and Shades--Of Painting at the Limit (all Indiana University Press).