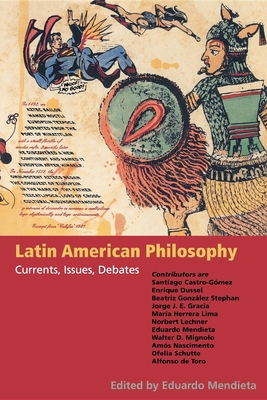 Latin American Philosophy (Paperback)
Currents, Issues, Debates
Indiana University Press, 9780253215635, 218pp.
Publication Date: February 6, 2003
* Individual store prices may vary.
Description
The essays in this book make it elegantly clear that there is a vigorous and rigorous Latin American philosophy... and that others dismiss it at their peril." --Mario S enz
The ten essays in this lively anthology move beyond a purely historical consideration of Latin American philosophy to cover recent developments in political and social philosophy as well as innovations in the reception of key philosophical figures from the European Continental tradition. Topics such as indigenous philosophy, multiculturalism, the philosophy of race, democracy, postmodernity, the role of women, and the position of Latin America and Latin Americans in a global age are explored by notable philosophers from the region. An introduction by Eduardo Mendieta examines recent trends and points to the social, political, economic, and cultural conditions that have inspired the discipline. Latin American Philosophy brings English-speaking readers up to date with recent scholarship and points to promising new directions.
About the Author
Eduardo Mendieta teaches philosophy at the State University of New York at Stony Brook. He is author of The Adventures of Transcendental Philosophy and co-editor of Thinking from the Underside of History and Latin America and Postmodernity.