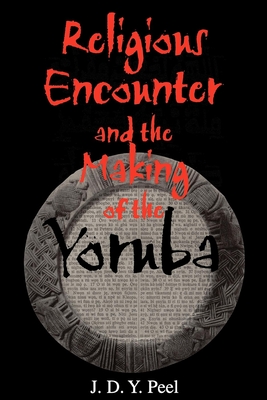 Religious Encounter and the Making of the Yoruba (Paperback)
Indiana University Press, 9780253215888, 440pp.
Publication Date: February 21, 2003
Description
"Peel is by training an anthropologist, but one possessed of an acute historical sensibility. Indeed, this magnificent book achieves a degree of analytical verve rare in either discipline." --History Today
" T]his is scholarship of the highest quality.... Peel lifts the Yoruba past to a dimension of comparative seriousness that no one else has managed.... The book teems with ideas... about big and compelling matters of very wide interest." --T. C. McCaskie
In this magisterial book, J. D. Y. Peel contends that it is through their encounter with Christian missions in the mid-19th century that the Yoruba came to know themselves as a distinctive people. Peel's detailed study of the encounter is based on the rich archives of the Anglican Church Missionary Society, which contain the journals written by the African agents of mission, who, as the first generation of literate Yoruba, played a key role in shaping modern Yoruba consciousness. This distinguished book pays special attention to the experiences of ordinary men and women and shows how the process of Christian conversion transformed Christianity into something more deeply Yoruba.
Advertisement