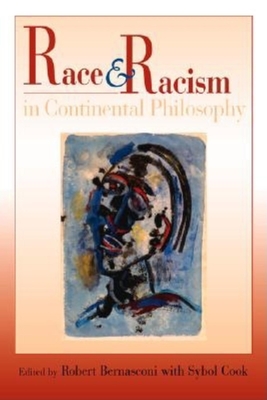 Race and Racism in Continental Philosophy (Studies in Continental Thought) (Paperback)
Indiana University Press, 9780253215901, 316pp.
Publication Date: June 18, 2003
* Individual store prices may vary.
Description
The 15 original essays in Race and Racism in Continental Philosophy explore the resources that continental philosophy brings to debates about contemporary race theory and investigate the racism of some of Europe's most important thinkers. Attention is devoted to the influence of the work of W. E. B. Du Bois, Jean-Paul Sartre, Richard Wright, and Frantz Fanon. Questions about race in European philosophy--especially in the work of Nietzsche, Heidegger, L vi-Strauss, and Arendt--are also considered. This volume provides an indispensable critical introduction to new perspectives on thinking about race and racism.
About the Author
Robert Bernasconi is Moss Professor of Philosophy at the University of Memphis. He is author of two books on Heidegger and numerous articles on continental philosophy, political philosophy, and race theory. He is the editor of Race and co-editor (with Tommy Lott) of The Idea of Race. His books with Indiana University Press include Re-reading Levinas and Emmanuel Levinas: Basic Philosophical Writings. Sybol Cook is a Provost's Distinguished Pre-Doctoral Fellow at the University of Memphis.