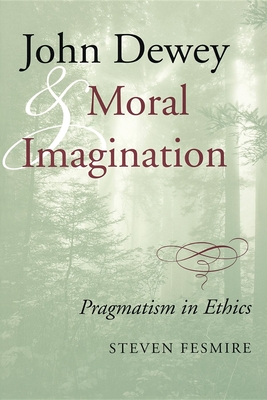 John Dewey and Moral Imagination (Paperback)
Indiana University Press, 9780253215987, 184pp.
Publication Date: September 4, 2003
* Individual store prices may vary.
Description
While examining the important role of imagination in making moral judgments, John Dewey and Moral Imagination focuses new attention on the relationship between American pragmatism and ethics. Steven Fesmire takes up threads of Dewey's thought that have been largely unexplored and elaborates pragmatism's distinctive contribution to understandings of moral experience, inquiry, and judgment. Building on two Deweyan notions--that moral character, belief, and reasoning are part of a social and historical context and that moral deliberation is an imaginative, dramatic rehearsal of possibilities--Fesmire shows that moral imagination can be conceived as a process of aesthetic perception and artistic creativity. Fesmire's original readings of Dewey shed new light on the imaginative process, human emotional make-up and expression, and the nature of moral judgment. This original book presents a robust and distinctly pragmatic approach to ethics, politics, moral education, and moral conduct.
About the Author
Steven Fesmire teaches philosophy and is chair of environmental studies at Green Mountain College in Vermont.