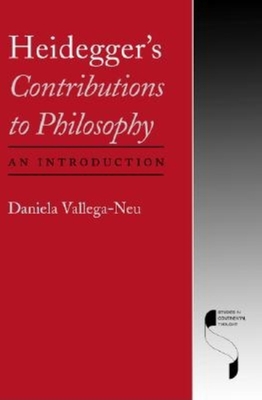 Heidegger's Contributions to Philosophy (Paperback)
An Introduction (Studies in Continental Thought)
Indiana University Press, 9780253215994, 136pp.
Publication Date: June 4, 2003
* Individual store prices may vary.
Description
"For those who want to think rigorously with Heidegger and with the movement of thinking set forth in Contributions, Vallega-Neu's book will prove to be an invaluable guide and resource. One of the great virtues of the book is its impeccable clarity and readability." --Peter Warnek
In her concise introduction to Martin Heidegger's second most important work, Contributions to Philosophy (From Enowning), Daniela Vallega-Neu provides guidance and structure to readers attempting to navigate this much-discussed but difficult text. Contributions reflects Heidegger's struggle to think at the edge of words and to bring to language what remains beyond the written or the spoken. In view of the centrality of Being and Time to Heidegger interpretation in recent decades, Vallega-Neu introduces Contributions first by reconsidering Being and Time in light of the transformative turn from prepositional thought to the poietic, performative character of thinking and language that marks the passage between the two works. She then discusses each of the "joinings" that structure the composition of Contributions. This graceful introduction provides students and scholars with a much-needed key for unlocking the thinking that underlies Heidegger's later writings.
About the Author
Daniela Vallega-Neu is Assistant Professor of Philosophy at California State University, Stanislaus. She is the author of Die Notwendigkeit der Grundung im Zeitalter der Dekonstruction and co-editor of Companion to Heidegger's Contributions to Philosophy (Indiana University Press).