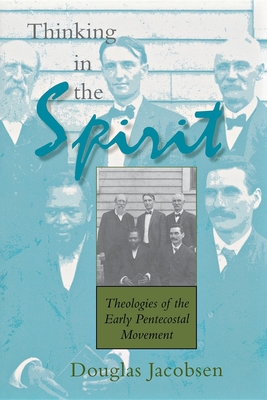 Thinking in the Spirit (Paperback)
Theologies of the Early Pentecostal Movement
Indiana University Press, 9780253216038, 418pp.
Publication Date: November 20, 2003
* Individual store prices may vary.
Description
This book is about the boisterous beginnings of the American Pentecostal movement and the ideas that defined that movement during those formative years. It follows a group of men who rethought the Christian faith in light of their new experience of God. Thinking in the Spirit aims to provide scholars and general readers who know little or nothing about Pentecostalism with an introduction to the ideas of the movement's most articulate early spokespersons, and to provide Pentecostals with a non-judgmental historical source to help them in their theological reflections. Douglas Jacobsen focuses on the individuals who formed the original brain trust of this now gigantic religious movement. In a 25-year burst of creative energy at the beginning of the 20th century, these leaders articulated almost all the basic theological ideas that continue to define the Pentecostal message in the United States and around the world.
About the Author
Douglas Jacobsen is Distinguished Professor of Church History and Theology at Messiah College.