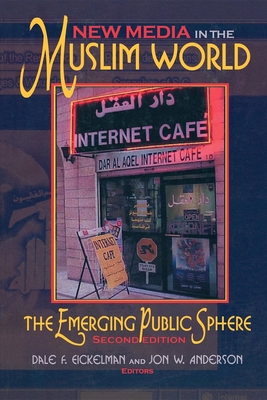 New Media in the Muslim World, Second Edition (Paperback)
The Emerging Public Sphere
Indiana University Press, 9780253216052, 240pp.
Publication Date: July 15, 2003
* Individual store prices may vary.
Description
It is difficult to imagine a more thoughtful, balanced, or comprehensive treatment of this extremely elusive and difficult subject." --Digest of Middle East Studies
This second edition of a widely acclaimed collection of essays reports on how new media--fax machines, satellite television, and the Internet--and the new uses of older media--cassettes, pulp fiction, the cinema, the telephone, and the press--shape belief, authority, and community in the Muslim world. The chapters in this work, including new chapters dealing specifically with events after September 11, 2001, concern Indonesia, Bangladesh, Turkey, Iran, Lebanon, the Arabian Peninsula, and Muslim communities in the United States and elsewhere. The extent to which today's new media have transcended local and state frontiers and have reshaped understandings of gender, authority, social justice, identities, and politics in Muslim societies emerges from this timely and provocative book.
About the Author
Dale F. Eickelman is Ralph and Richard Lazarus Professor of Anthropology and Human Relations at Dartmouth College. His recent publications include The Middle East and Central Asia: An Anthropological Approach, 4th Edition, and Muslim Politics (co-authored with James Piscatori).Jon W. Anderson is Professor and Chair of Anthropology at The Catholic University of America and co-director of the Arab Information Project at Georgetown University. He is author of Arabizing the Internet.