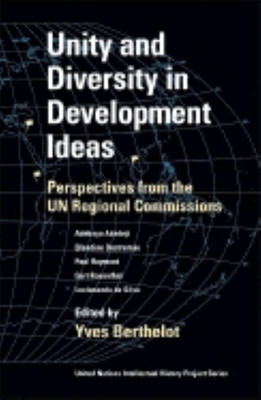 Unity and Diversity in Development Ideas (Paperback)
Perspectives from the Un Regional Commissions (United Nations Intellectual History Project)
Indiana University Press, 9780253216380, 472pp.
Publication Date: January 30, 2004
* Individual store prices may vary.
Description
This second volume from the United Nations Intellectual History Project surveys the history of the UN's regional commissions and the ideas they have developed over the last 40 years. Each essay is devoted to one of the five regional commissions--Europe, Asia and the Far East, Latin America, Africa, and Western Asia--and how it has approached its mission of assessing the condition of regional economies and making prognoses about future conditions. The essays describe how each commission has added local perspectives to global debates over economic development and brought an authentic regional voice to the UN.
Contributors are Adebayo Adedeji, Yves Berthelot, Leelananda de Silva, Blandine Destremau, Paul Rayment, and Gert Rosenthal.