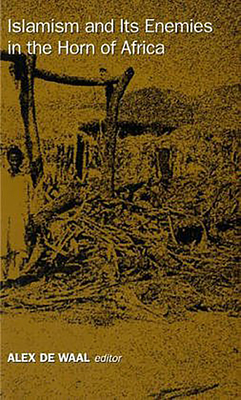 Islamism and Its Enemies in the Horn of Africa (Paperback)
Indiana University Press, 9780253216793, 200pp.
Publication Date: October 13, 2004
* Individual store prices may vary.
Description
Militant Islam is a powerful force in the Horn of Africa, and the U.S. war on terrorism has thrown the region and its politics into the international spotlight. Since the 1990s, when a failed U.S. military mission was called in to maintain order, Islamist organizations, with heavy sponsorship from Saudi Arabia, have multiplied and established much-needed health and education services in the region. However, despite the good that they are clearly providing, these organizations are labeled "terrorist" by the U.S. Islamist extremists have been found to be responsible for the deadly embassy bombings in Kenya and Tanzania and the attack on an Israeli jet in Mombasa. Since September 11, 2001, global effort has been concentrated on bringing these groups to their knees. Focusing on how Islamist movements have been viewed post-9/11 and how the U.S. agenda is being translated into local struggles in the region, this book is an important step toward understanding the complex dynamics that enfold the region.
Contributors are Roland Marchal, A. H. Abdel Salam, M. A. Mohamed Salih, and Alex de Waal.
About the Author
Alex de Waal is a director of Justice Africa, a London-based organization that supports human rights, peace, and democracy in Africa. He is author of many books and articles, including Famine Crimes: Politics and the Disaster Relief Industry in Africa (IUP, 1997).