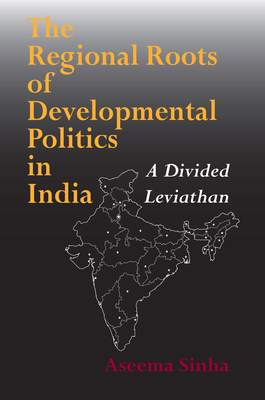 The Regional Roots of Developmental Politics in India (Paperback)
A Divided Leviathan (Contemporary Indian Studies)
Indiana University Press, 9780253216816, 384pp.
Publication Date: April 14, 2005
* Individual store prices may vary.
Description
India is widely regarded as the most celebrated case of a "failed" developmental state, seemingly the exception that belies the prediction of a triumphant Asian century. Its central political and economic institutions have been variously characterized as both "soft" and "strong"--at once weak, predatory, and interventionist. Aseema Sinha presents an innovative model that questions conventional views of economic development by showing that the Indian state is a divided leviathan: its developmental failure is the combined product of central-local interactions and political choices by regional elites. To develop this disaggregated model, she examines three regional states with sharply divergent development trajectories: Gujarat, West Bengal, and Tamil Nadu. Drawing on recent work in comparative political economy, the theory of nested games, incentive theory, and an ethnographic analysis of business actors, this study directs analytical attention at the creation of micro-institutions at the subnational level, explores the role of provinces in shaping investment flows, and considers the role of federalism as a mediating institution shaping the vertical strategies of provinces. A comparative chapter applies the model to data from China, Brazil, Russia, and the former Soviet Union.
About the Author
Aseema Sinha is Assistant Professor of Political Science at the University of Wisconsin-Madison. In 2004-05, she will be a Fellow of the Woodrow Wilson International Center for Scholars.