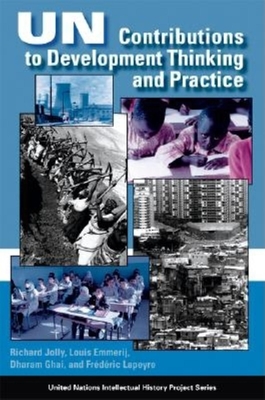 UN Contributions to Development Thinking and Practice (United Nations Intellectual History Project) (Paperback)
Indiana University Press, 9780253216847, 387pp.
Publication Date: June 18, 2004
* Individual store prices may vary.
Description
UN Contributions to Development Thinking and Practice is at once a history of the ideas and realities of international development, from the classical economists to the recent emphasis on human rights, and a history of the UN's role in shaping and implementing development paradigms over the last half century. The authors, all prominent in the field of development studies, argue that the UN's founding document, the UN Charter, is infused with the human values and human concerns that are at the center of the UN's thinking on economic and human development today. In the intervening period, the authors show how the UN's approach to development evolved from mainstream areas of economic development to include issues of employment, poverty reduction, fairer distribution of the benefits of growth, equality of men and women, child development, social justice, and environmental sustainability.