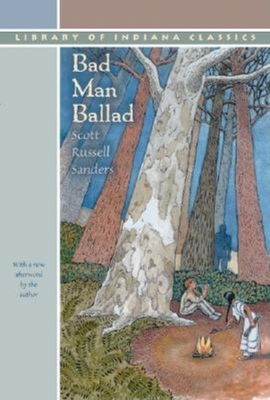 Bad Man Ballad (Library of Indiana Classics) (Paperback)
Indiana University Press, 9780253216885, 256pp.
Publication Date: April 6, 2004
* Individual store prices may vary.
Description
The time is 1813, during America's last war with England; the place is the Ohio Valley, the thickly wooded, hilly, creek-carved highway of western settlement. Wolves still howl at midnight on village greens. Each log cabin is a fortress, and no one travels without a knife and gun. Through this armed and fearful countryside, three people Ely Jackson, a 17-year-old backwoods boy; Owen Lightfoot, a lawyer from Philadelphia with a romantic view of the frontier; and Rain Hawk, a half-breed girl living on her own in the wilderness chase an awesome quarry, a mysterious giant-like figure who is on the run for murder. Ely and Owen set out on the trail of the "Bearman" with the intent of bringing him "to justice," while Rain Hawk struggles to protect him from the public's wrath. Bad Man Ballad is a riveting tale by a masterful storyteller and an appealing contemporary addition to the Library of Indiana Classics.
About the Author
Scott Russell Sanders is Distinguished Professor of English at Indiana University. His other books include Writing from the Center (1995), Terrarium (1996), and (with Will Counts and James H. Madison) Bloomington Past and Present (2002), all published by IU Press, as well as Hunting for Hope: A Father's Journeys (1999) and The Force of Spirit (2000). He lives in Bloomington, Indiana.